About us
We strive to provide our customers with the highest quality products and services within short lead times.
Sheet metal work: laser, bending, welding.
Parts machining in a range of materials.
Own Engineering Department.
Tool manufacture and assembly.
Our company's beginnings and further development
Mecanizados Ejea: its evolution as a company
Mecanus was set up under a great spirit of entrepreneurship under the name Mecanizados Ejea in 2006 with the aim of providing services to companies at the national and international level in the metal industry.
Thanks to continuous investment aimed at growing and expanding our reach we have become one of the most firmly consolidated Aragonese companies in our sector of activity.
Our company started by providing its services to other companies in our vicinity: Zaragoza, nearby towns and companies located in Ejea de los Caballeros, where we are based.
Currently our workforce is formed by over 30 highly qualified workers and we are now able to provide our services all over Spain and nearby countries thanks to the growth and expansion of the Spanish automotive industry.
Mission
Our company in the metal sector is specialized in the processing of sheet metal and the manufacture of parts. It provides a rapid, quality-focused and competitive service, with its own engineering department and cutting-edge software technology and production capabilities.
Vision
To become a benchmark in Aragón, Spain, and international markets in the outsourcing of machining and metal sheet processes. At the same time, we want to boost our in-house engineering department so as to provide our customers with the design of their projects linked to the rest of the requisite manufacturing stages which Mecanus currently provides..
our staff
A young, professional, motivated team, which undergoes continuous training
In-house engineering department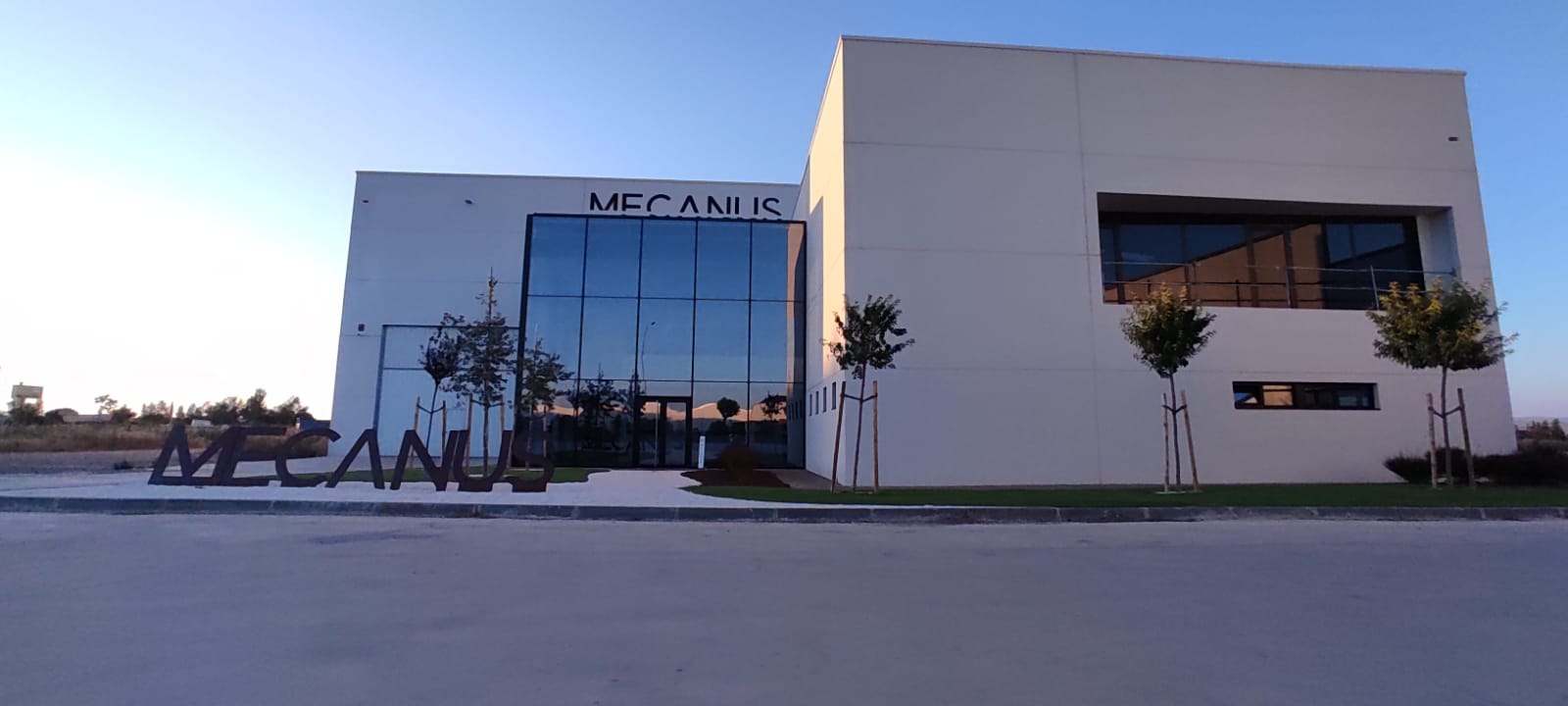 Mecanus works with all the means and capabilities at our disposal, striving to provide a global service that optimizes our industrial processes while maximizing customers´ benefits.
We make use of state-of-the-art licenced software, which enables us to provide the best solution to our customers´ needs in the shortest delay.
Excellence
Our company is customer-oriented in its entirety.
Quality
Fostering continuous improvement of all our processes with a firm commitment to a quality system consistent with our characteristics.
Technology
Making use of cutting-edge technology and process automation in order to provide our customers with a first-rate service.
Commitment
Committed to the development of our workforce in the working and private sphere, through continuous training and measures to enhance the balance of work and family life.
Flexibility
Flexibility and rapid adaptation to the changeable circumstances of the market place. 
Processing and manufacture
Sheet metal processing and manufacture of parts in steel, aluminium, stainless steel and plastics by means of machining processes.