FINISHED PRODUCT WITH PROCESS MERGER
We offer a global service with projects that optimize industrial processes, reducing costs and delivery times and thus maximizing the benefits of our clients.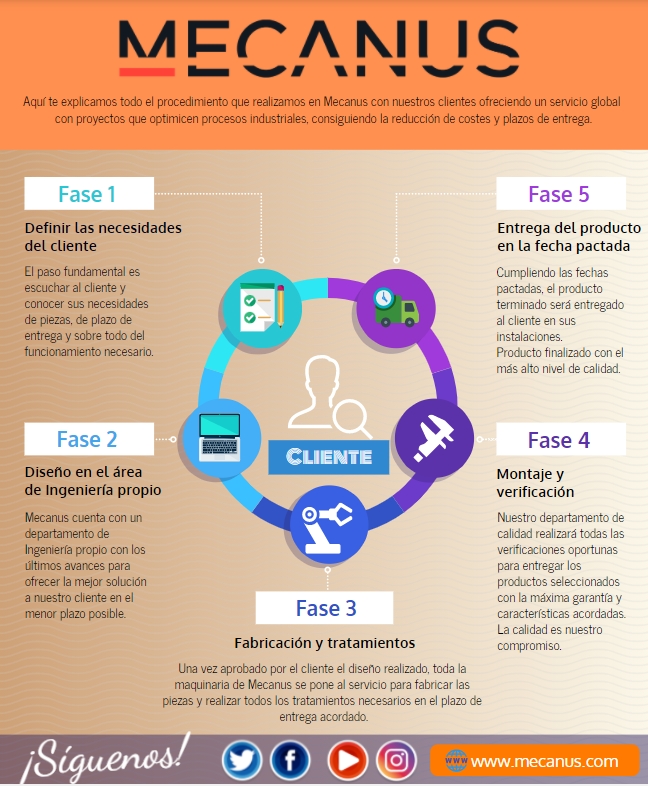 We put at your disposal a specialized engineering area capable of carrying out the requested projects with the utmost professionalism in each of the phases for optimal manufacturing, achieving the perfect and satisfactory finish of each of the projects.
We have the latest advances in software that allow us to offer the best solution for the different jobs requested in the shortest possible time.
Supported by our engineering service integrating all processes, we achieve any product with laser cutting, machining, bar turning, welding and final treatment.
We add processes:
Welding

Final treatment (painting or finishing)
FINISHED PRODUCT
Through a set of processes, we develop the needs of our clients with laser cutting, machining, welding, assembly and with a final treatment, developing a complete process to eliminate costs.
We can collect a finished product to carry out a single process
We work on all kinds of raw material
We are experts in making tools